The Amani Harmonic Foundation is pleased to be hosting Judy Satori in Leysin, Switzerland, 6 – 9 June 2019. Judy will be presenting her 3 day symposium, Ascension 2019: Exploring the sound of light.
The three-day symposium is designed to explore all aspects of "Light Language", to merge spirituality with science and to bring our global Unity Community of Way Showers together.
Sessions will cover:
The sacred language of your soul
Your star born heritage
The science behind the "word"
Energy words for healing
The language of Beyond the Beyond
The harmony and symphony of sound
The sound of light – an evolutionary upgrade for humanity
Healing and balancing with the sound of light
The tradition and symbolism of Hermetic tradition (Thoth)
The "word" is encoded in every cell
Activating soul and human potential
Be activated to speak your unique language of sound and light
Multi-galactic connection and 'encodement'
Unity Community co-creation
Q and A
Empowerment
…and personal support.
All participants will receive ongoing 24/7 access to the audio recordings and program created from this event as a bonus gift and well and other surprise gifts and benefits.
Cost: €649
(All payments will be accepted in Euros ONLY)
SPECIAL OFFER
Sign Up Before March 31 and pay only €574 (a discount of €75)
Click here for more details and to register.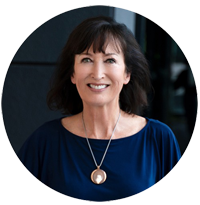 Judy Satori is an energy healer, author, spiritual teacher and multi-dimensional galactic translator; a catalyst and activator for Spirit. Her role is to transmit energy words of new creation, designed to switch on more of our human 12-strand DNA genetic code.
Her spiritual purpose is to help usher in a new beginning and a new way for life for us on Earth. She is an energy conduit for Spirit, a step down transformer between Heaven and Earth, Source and Soul. Her mission is to activate human potential in a way that has previously been impossible. Now that the Earth has shifted to the faster pulsating energy of the fifth dimension, human beings can begin to be energetically recreated to return to the 'perfected pattern' that is our birthright. Streams of light, energy and most importantly sound flow through Judy that generate peace and love in those exposed to her work. These transmissions also activate specific changes to the human genome – the DNA instructions for human life creation, activate previously dormant soul and human mind power potential and enhance physical vitality.