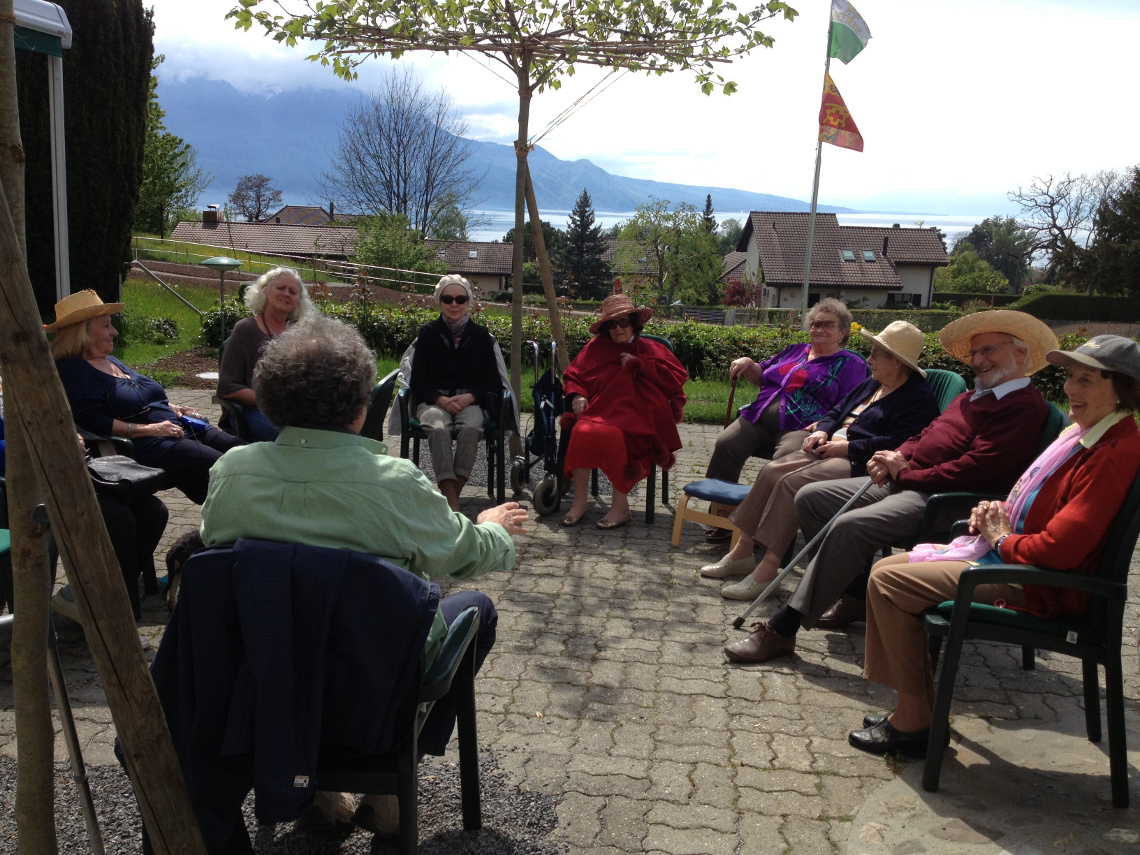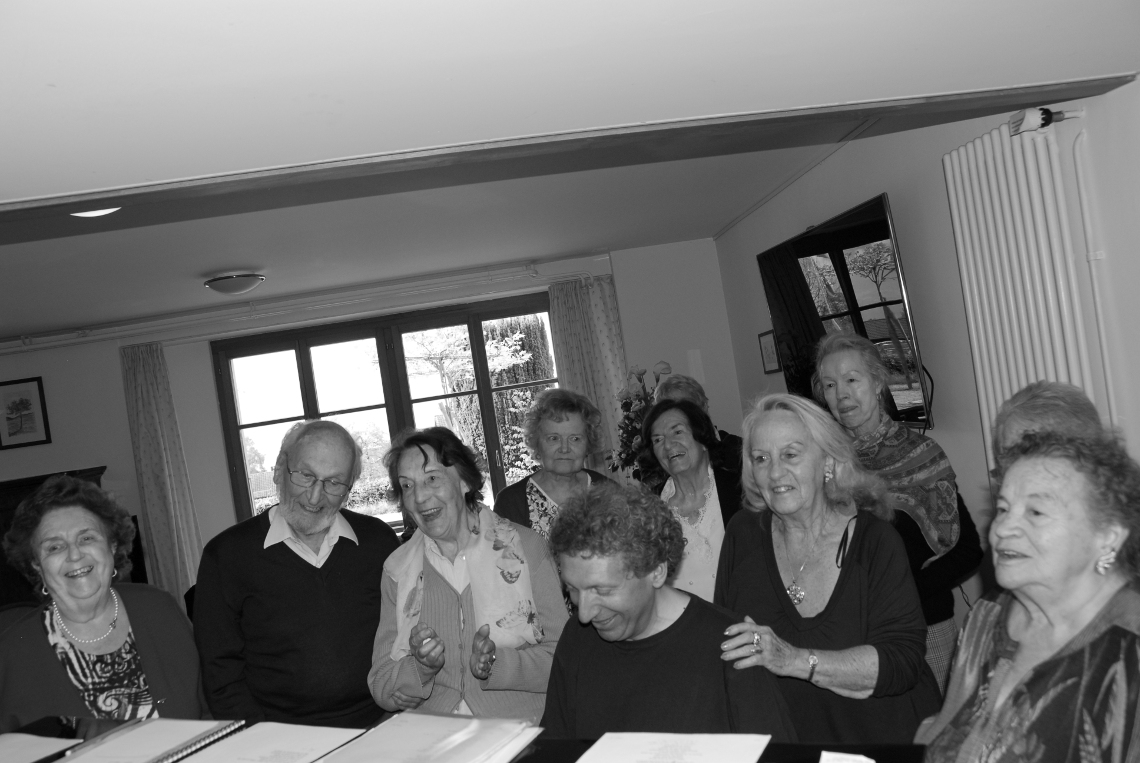 AH…!
No matter what age, everyone has a song in their heart longing to be expressed, to be shared …to be heard.
A healing wholesome experience.
The Amani Harmonic Foundation has conducted several choir-singing weeks for seniors (at La Nouvelle Roseraie in Vaud, Switzerland) which includes work with the breath and movement and much laughter.
Afternoon concerts and musical animation are much appreciated in centres for the elderly and infirm.  The Amani Harmonic Foundation enters partnerships with other foundations and organisations who work with such groups, arranging ad hoc events and bringing musicians into these centres.