2020… A time for reflection, gratitude and reverence for all life on this planet.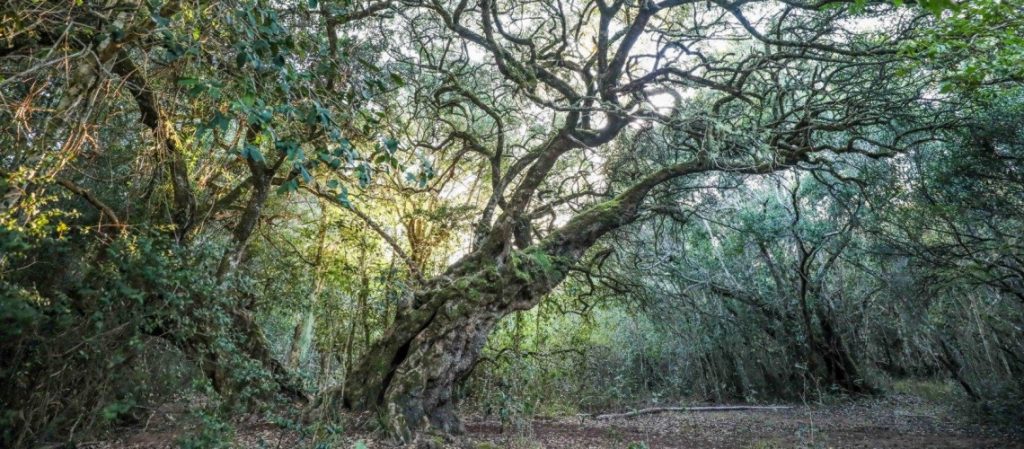 I, Marilyn Pigott, am writing these words from Stanford, the small village outside Cape Town in South Africa. In the vicinity is the Cape Floral Kingdom, a global diversity asset and smallest of the world's six floral kingdoms. There is also the Walker Bay Conservancy area which holds threatened lowland fynbos and forest biome, including the area of indigenous forest known as Platbos. Many of you are already connected to this area through your donations during 2019 to the 'Amani Peace Grove' memorial project which we implemented with the planting of trees at Platbos, the Southernmost indigenous forest in Africa. Preserving ecological balance and supporting biodiversity is an essential ingredient for future life, as recent powerful documentaries by Sir David Attenborough and others have brought to the world's attention. The impact of the global responses to Covid has compelled us to stop… and to reflect, reconsider and
re-evaluate shortcomings in our role as custodians.
Amani Harmonic Foundation – Priorities
The promotion of Peace and Healing are key components in the mission of the Amani Harmonic Foundation. What we are all beginning to realise is that without healing in the broadest sense of humanity's relationship to nature, it is likely that peace, both inner and outer peace, will continue to elude us. Never before has the interconnectedness of all life, from microbes and viruses to plants, animals and humans been so apparent.

Important work in biodiversity and sustainability is being undertaken through the non-profit Grootbos Foundation, within the Grootbos Nature Reserve which lies in the heart of the Walker Bay Conservancy area. The integrated educational activities within local communities in support of conservation and biodiversity are acclaimed and have received awards.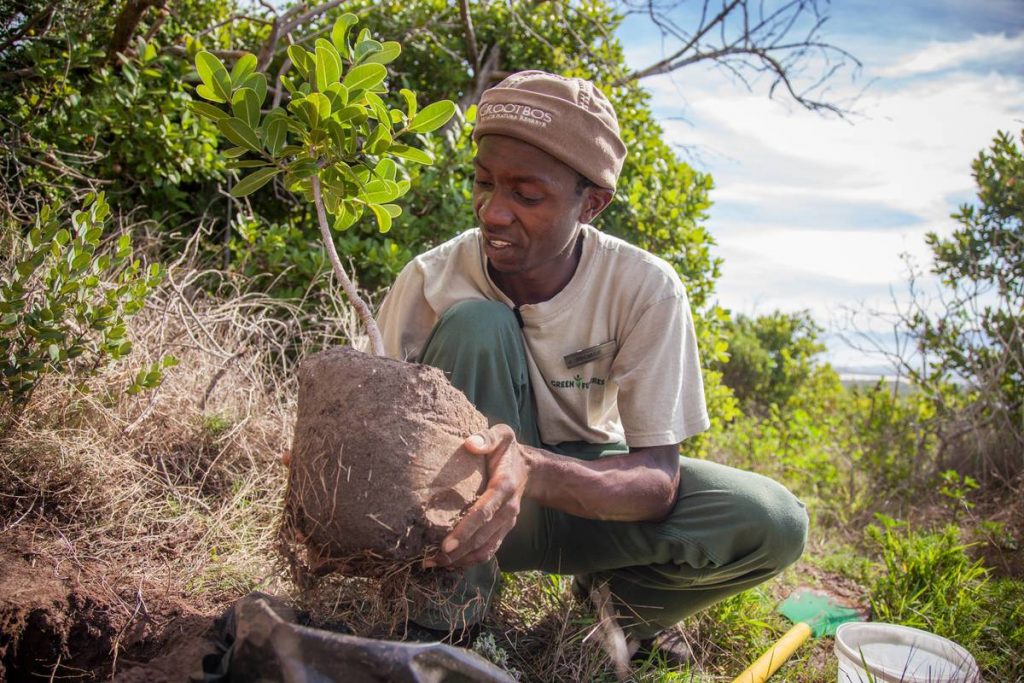 Madiba is the name by which Nelson Mandela was and is so affectionately known throughout this fractured land. Sadly we need to be reminded of the legacy of this great leader and his role in holding a delicate balance in our history. 'Madiba' is also the name given to a large male Cape Leopard, whose image was last captured on a conservation camera-trap in the Grootbos Nature Reserve. The energy of this alpha predator is clearly visible in the photograph.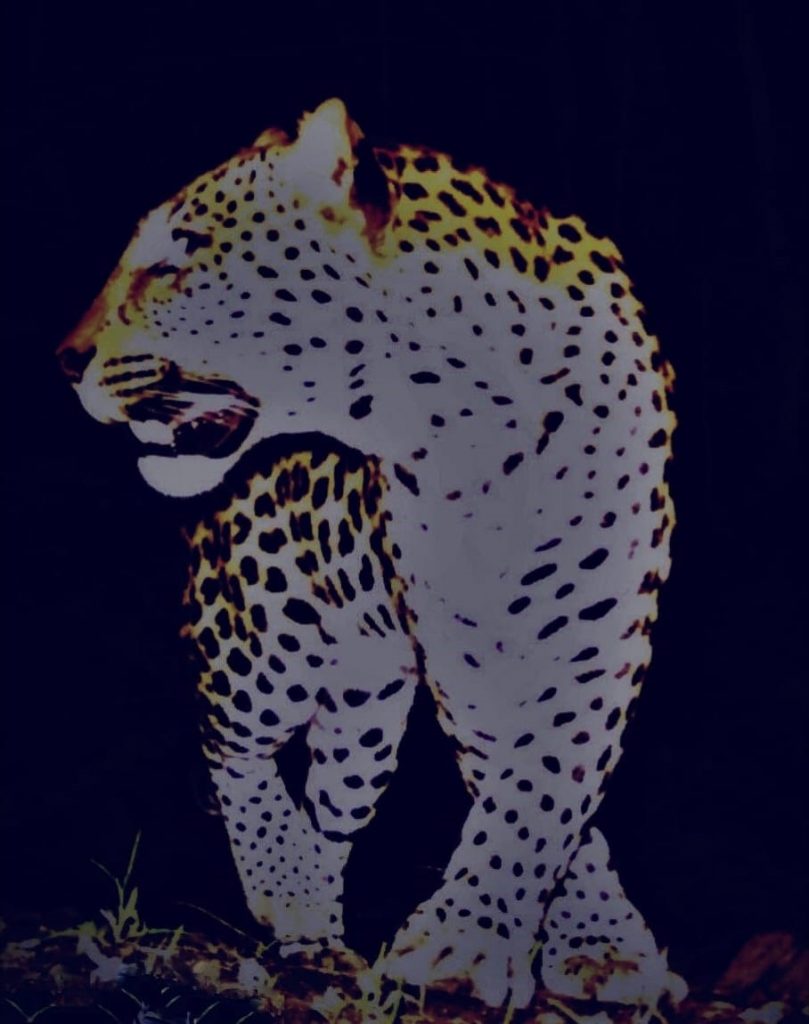 We need your support
This 'Madiba' essence is currently being captured through the work of Neil Parkin, a talented local sculptor. The Amani Harmonic Foundation intends to support the process of raising funds for conservation work through the sale of this magnificent sculpture, donated by Neil's Conservation and Art project.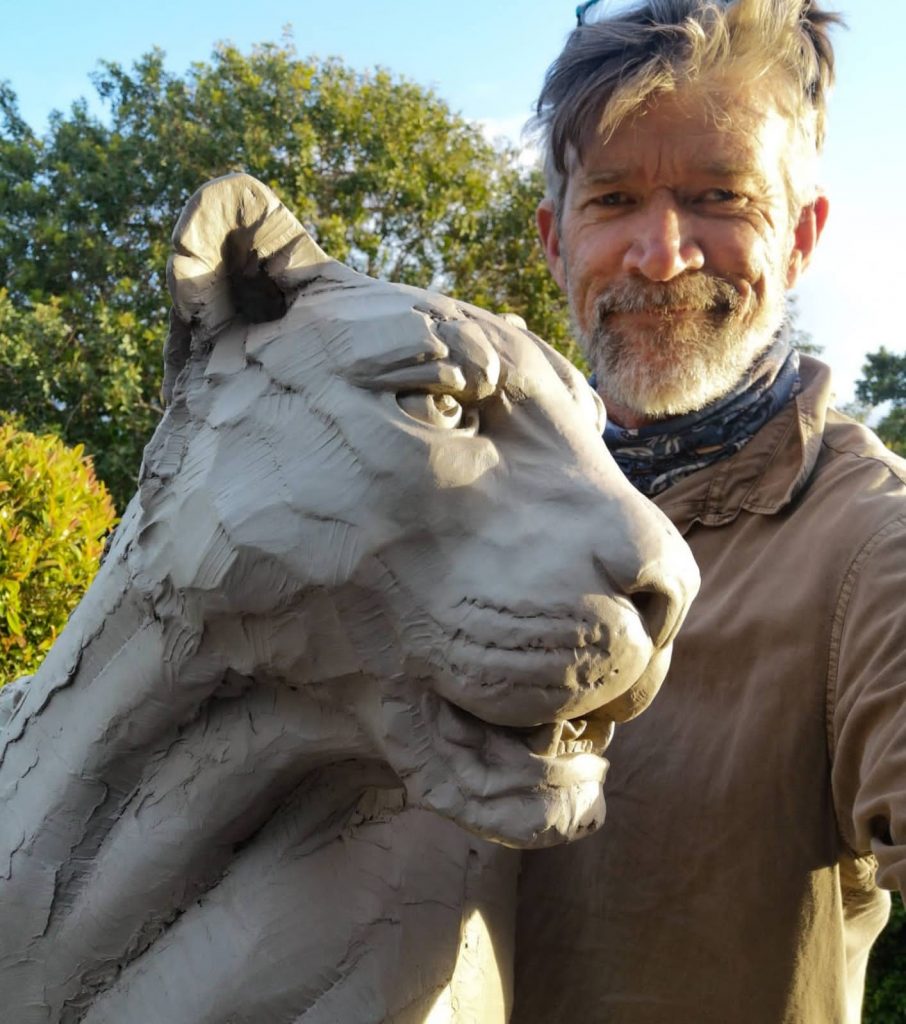 Please consider making a donation of any amount to the Amani Harmonic Foundation.
These funds will be used to support casting the artwork into bronze(s), the first edition Number One will be auctioned internationally in 2021 with an agreed reserve attached. All funds raised will go to the Grootbos Foundation in aid of the conservation work. Subsequent limited-edition bronzes will be sold with a percentage going to the Grootbos Foundation for conservation work.
Please make your donations with the reference MADIBA. 100% of your donation goes to the activity. Do make your donations as early as possible, as tax certificates for 2020 will be issued in the new year.
Bank Account: BCV CH30 0076 7000 T524 2969 2
SWIFT code: BCVLCH2LXXX
Amani Harmonic Foundation is a registered non-profit organization. Donations are tax exempt.